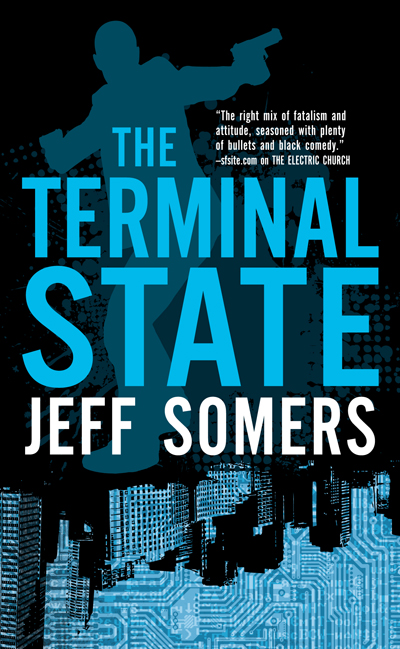 Well, Avery Cates #4, The Terminal State is heading for bookstores this summer, kids, and we've been working on a web site for it, which is always fun. I need a little help and have decided to make it a little contest; members of the super-secret Street Team got an early wink at this, but now that they've had their head start (I've already got a couple of pretty kick-ass submissions) I'm opening it up to any one:
The web site will  include some videos I've been working on. The videos are tiny little clips representing 4 characters from the book. The voices for these videos are placeholders. I tried to give them some flair, but I can't help but wonder if they could be better. I figured, why not crowd-source it?
If you're interested, I'd like to invite anyone who wants to to submit a recording for one or more of the videos. If you think you can give it a real performance, here's what to do:
1. Surf on over to
http://theterminalstate.com/voiceswanted.html
2. The scripts and videos for each character are there. The way the voices are in the videos are a guideline–feel free to experiment and be creative, but of course I do want something in the same ballpark.
3. Record yourself and send it to me (to mreditor@innerswine.com – please send ONLY to this email) either a WAV or MP3 file as an attachment, or as a link to the file on another server where I can download it (FTP sites are fine as long as you can give me access to them). Feel free to apply effects if you want.
4. Include in the text of your email explicit permission for me to use your voice on the web site. I'll give credit, though I haven't decided how yet.
If any of the entries are good enough, I'll use them on the site. This will be entirely up to my discretion, so it's 100% my sensibility. Feel free to pass this on to anyone if you think they'd be interested, it's not a secret. I just wanted to give y'all first crack at it if you wanted. Have fun!