Sometimes the folks who read my books turn out to be amazing, talented people themselves. Case in point: AMMSII from the forum, who sent me this: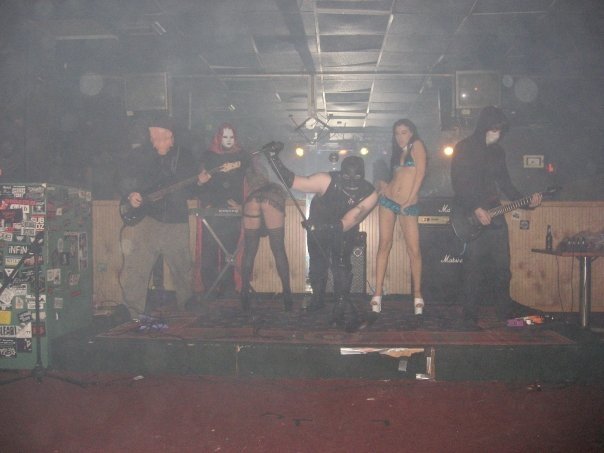 Writes AMMSII: "The Electric Church influenced 2 songs for my band, and when we performed on mischief night, I had my keyboardist dress and act like one of the Monks. I'm the dude singing. One song is called Pusher, and it's about the scene when Kev pushes the monk. The other song is like persuading people to join it."
Hot shit, that looks like a band I'd like to go see. AMMSII also sent me this kick ass piece of audio, which is "?a reading from The Electric Church, page 122." This kicks ass as well:
TEC Page 122 (with apologies to AMMSII as I reduced the quality to make it a better size for streaming etc).
Wow! I'm amazed.