What can I say? This week another Avery Cates reader moved me to tears. Specifically, with this: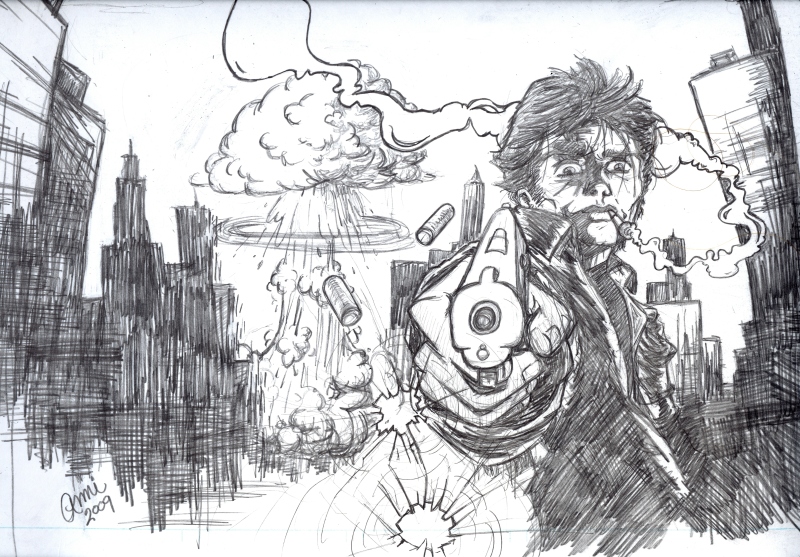 Entitled "Toe Tagged and Body Bagged by Mr. Cates as the World Falls Apart" by Ami Morrison. Now that's frickin' fantastic. Thanks to AMi for allowing me to post this!
UPDATE: Ami sent me the link to the finished pic – it rocks even more: See it here.