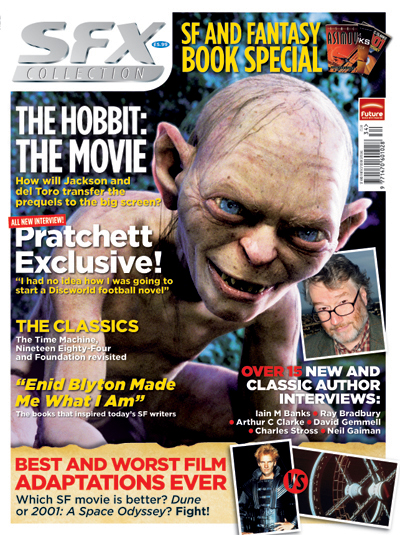 Well, I feel Big Time today because I received the special SF & Fantasy Book Special issue of SFX today, and I'm in it as part of the Ten by Ten section, where they ask ten questions of ten authors and print their responses. Holy frick, I'm in the same section as Charles Stross, Jennifer Rardin, Lili Saintcrow, Neil Gaiman, and R Scott Bakker (among others), which is heady company to be in. It's like I've been invited to a great party. I don't often get invited to parties, on account of the drinking and potty-mouth, so this was pretty cool.
Here's a sample question/answer from my piece:
If you weren't a writer what job would you be doing?

Easy: Stalking the neighborhood in a greasy longcoat and a bottle of Rye, terrorizing the good citizens and begging. What, other writers have skills? Like, marketable skills? This is news to me. I assumed that writers unable to earn a living writing were gently placed on public assistance with a liquor stipend. The fact that this is not so is shocking. Civilization has failed me. I am angry now.
I don't think it's on sale until 7/11 and I'm not even sure if it comes out in the US. But I have a physical copy so I'm pretty sure it happened.