Over on Twitter, @PaulB tweeted this:
"Flicking through new SFX and found that @jeffreysomers The Final Evolution got a 4 star review, heartily agree"
And sent this pic: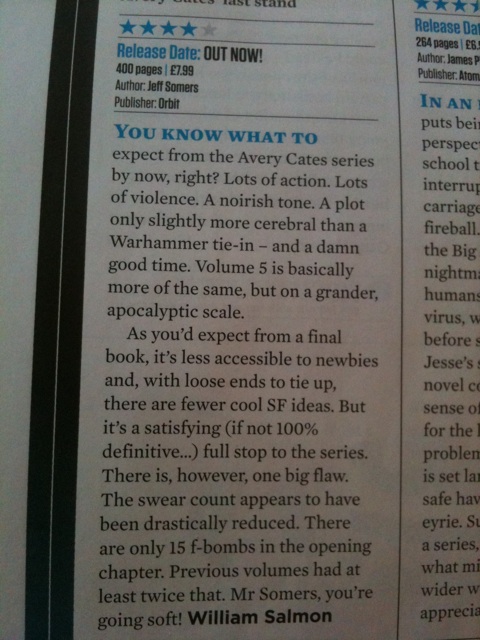 Going soft? I CHALLENGE WILLIAM SALMON TO AN F-BOMB DUEL!
This is a good time to remind everyone that The Electric Church, book #1 in the series, is now $1.99 on kindle over at Amazon.com.