Two things to mention today. I know that blogging's been a bit dodgy of late, because I am frickin' busy. Now, you may be imagining some sort of network-TV version of a writer's life and picturing me dashing about in a tuxedo, solving crimes and cashing huge checks, but no, not that kind of busy. The boring kind.
First off: I should mention that longtime correspondent and pal Rob Tillitz has a book out that you should read: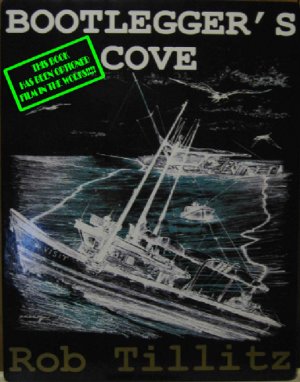 Rob's a fascinating guy with a style all his own, and his book's already been optioned for a film. Check it out!
Second, I am not going to see the new Transformers movie. I saw the first one on cable and of course, as everyone acknowledges, it was batshit insane terrible. The sort of movie that takes your childhood memories and not only eats them, but then craps them out onto a plate and forces you to consume them again. If life was a horror movie, Transformers would be the ravenous brain-sucking alien that sucks out your brain. And if there was any doubt that the sequel is even worse, I have the fine folks at i09.com to clue me in.
But I don't need cluing in. Science fiction movies have become more or less the new western;  mainstream and stripped of anything that might be too taxing for the general audience (which is not a jibe at the intellect of folks out there – a general audience hive mind is, by its very nature, bland and generic) and thus anything that might make it interesting or, damn it, science-fictiony. Transformers was about as SF as your average car commercial. Sure, it had robots. From space. I think. Their origin was never very well explained, nor was their ability to somehow look like current-model American cars, or anything, really. The dearth of actual ideas beyond BIG WHOMPING ROBOTS FIGHTING and MEGAN FOX HAS TEH BOOBAGE was pretty startling, even for a cynical summer blockbuster.
What is, after all, science fiction? Do you just need one big SF macguffin to qualify? Shouldn't there be some speculative thought in there? Like, how is the world changed now that the Autobots live amongst us? Can their technology be adapted? Wouldn't someone suggest capturing one and tearing it to pieces to steal their secrets? FOR GOD'S SAKE THERE ARE SENTIENT ROBOTS FROM SPACE. Who built 'em, and why? Or did they evolve, and what does that mean for the rest of existence?
Nope. At the end of Transformers I the world is exactly as it was when the movie began with the exception of a couple of sentient robots living secretly around us – if you call that living – and no one seems to worry about the Autobots and what they represent. Because Transformers was an action movie that happened to have robots, and none of the creative team involve gave a shit about those questions.
In short: Transformers was not a Sci Fi movie. And neither is T2, apparently.
So: Happy Fourth of July, Americans. Don't blow your hands off with M80s, don't get sunstroke after your fifth beer (I speak from experience), and don't go see Transformers 2 unless you know exactly what you're getting into.