I almost forgot to post this pic from fan of the Cates novels John Paul Cokes: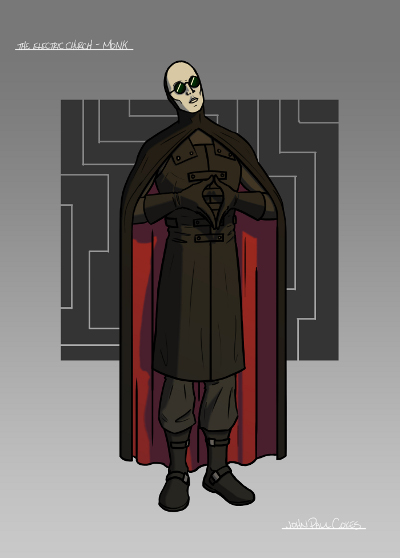 John writes:
"I am a huge fan of the Electric Church series and I can't wait for the next book to come out. Attached is an illustration of my concept for the monk character from your books. I plan on doing one more design. I'm an aspiring concept and storyboard artist so this is to help my portfolio and to show my love for the stories. I hope you enjoy."
Wo0t! Thanks to John for sending it, and for letting me post it!