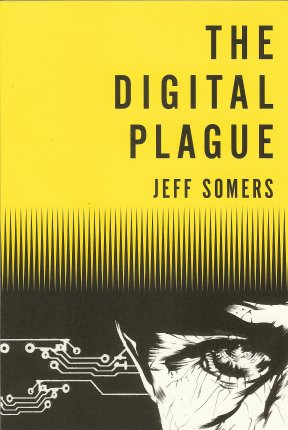 Hola, my beautiful babies: Been away for a bit due to unavoidable personal business. But my thoughts were never far from y'all! As in, damn, I hope all those people are pre-ordering copies of my new book The Digital Plague right now! and similar sentiments.
Speaking of: The second review is in! Graeme's Fantasy Book Review has weighed in on TDP, and thank goodness, they like it:
"Highly recommended to anyone who likes their sci-fi mean, streetwise and drenched in bullets!"
Check it out and then buy four copies so's I can drink my blues away.
ALSO, Pat's Fantasy Hotlist is giving away a copy or two of the book to a few lucky readers, so surf on over, scan the rules, and put your name in. Why not?