FUN WITH TRANSLATIONS: So, last year Avery Cates #4 came out, The Terminal State, which, frankly, is my favorite title of the series. Aside from the stream of physics-related pages I get in my Google Alerts emails, I just like the title.
The series is translated into German. I've had some email exchanges with the German translator and its been fun. I like their covers, too. Here's the cover for the German version of The Terminal State: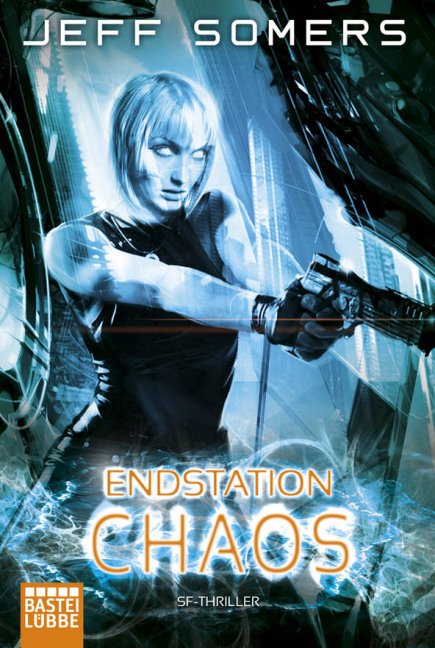 POW! Endstation Chaos, indeed! That's bananas. I can't decide which title is better. Although I wonder why they suddenly went with English on this one; the previous 3 all had German titles. Although we have to consider the possibility that "Endstation Chaos" is just so cool a title, it had to be.