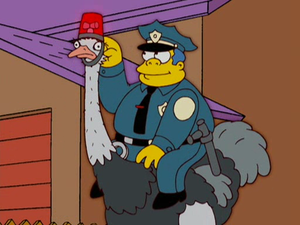 I watched Inception for the second time the other day. It remains, in my mind, a good but not great story. Certainly it is well made and I applaud Nolan's ability to structure a complex series of layers into a coherent storyline. I enjoy the movie, but it could have been much more interesting. The real strength of the movie is the fact that people have been discussing it endlessly since it came out. Hell, I'd give a limb to write a story that people discuss endlessly. Based on that alone, I'd want to murder Chris Nolan in a jealous rage. Add in The Dark Knight and he and I are eternal enemies, even though he'll never know it. He's joined my list of People I've Never Met but Despise because of Their Professional Success, right there with Ben Affleck.
Anyways, after my second viewing of Inception I confirmed my initial interpretation of the story, which we'll get to below. I also noticed a couple of annoying plot holes. Herewith are two plot/mechanics problems and my overall interpretation about the film.
PLOT PROBLEMS
Let's start small.
One: How can there be gravity in the elevator?
Maybe I missed something in high school physics. In the second dream, set in the hotel, the gravity disappears because the van goes into free-fall. So everyone is floating around and there's some really amazing kung fu with Arthur and the projections flying around a hallway with no "floor" Great! But he needs to "kick" everyone out of the third-level dream, which they normally do via inner-ear disturbances — the sense of falling. Which you can't simulate without gravity. Nifty.
So the ever-resourceful Arthur ties everyone up and drags them to the elevator, where he arranges them carefully and then cuts the emergency brakes. The elevator falls, everyone hits the floor and gets kicked. nifty. Except, why does the elevator fall if there's no gravity? DAMN YOU NOLAN.
Two: How come they don't get "kicked" when the van rolls off the bridge in the first dream?
This might just be incompletely explained mechanics: In the first dream, they're all sleeping in the van (dreaming the second dream) when they're forced off the bridge. The van rolls down the embankment, and each dreaming character experiences a lot of frickin' inner ear disturbance, yes? I mean, if the lack of gravity in the first dream affects the ability to "kick" in the second dream, then it follows that a sense of falling in the first dream should also affect the dreamer in "reality".
It wouldn't be the first time someone didn't play by the very rules they themselves created. But it's annoying. DAMN YOU NOLAN!
OVERALL INTERPRETATION
Cobb is insane.
Simple, eh? And I'm not the first one to posit this, but you can't always be first. The key scenes to point to are not what you might expect: The first is Cobb's initial meeting with his father-in-law, played by Michael Caine. Watch it again. Caine is wary of Cobb. He clearly regards Cobb's tales of corporate espionage and persecution to be old bullshit. He implores Cobb to leave the "fantasy" behind. Ideas echoed later by his daughter, Mal, in the supposed "Limbo" sequence. Then — poof! — He suddenly acquiesces and offers up Ariadne as Cobb's new apprentice. Does this make sense? Not a bit. Unless there's a jump-cut in there switching from a more or less lucid experience to Cobb suddenly hallucinating.
Sort of like Caine's character, who clearly lives and works in Paris, somehow waiting for Cobb at the airport in America at the end of the film. Impossible? No. But odd, don't you think?
The second scene to watch again is Ariadne and Arthur after her first experience with Cobb's dead wife, Mal. Watch it again, think about her tone, her choice of words. It sounds sort of like someone discussing a dangerous patient, you ask me.
Consider that Cobb's "totem", supposedly the one object you use to anchor yourself to reality because only you know its weight and feel, is not actually his. It was his wife's. Consider that he himself breaks every rule he offers up about constructing and sharing dreams. Consider that Mal, in limbo, tells him a very sensible explanation for everything — that he is imagining faceless corporations chasing him around the world, endless persecution.
Cobb's nuts, and I think the whole story is from his POV. As others have noted, you the audience are never given any kind of totem or anchor; at the beginning of the film we're dropped in to a dream, which cuts to another dream, which cuts to another dream, and then we cut to what we assume is the outer shell — reality. But how do we know it's reality? We have no damn idea. If it is all from Cobb's POV, it's just another layer of Crazy — hence faceless corporate goons chasing them, nameless hotels, detail-less locations, unspecified "energy industries". The whole movie is a delusion, with occasional rays of reality breaking through.
This interpretation also solves one of the biggest mysteries of the movie, for me: Why are the dreams so goddamn boring? Has Chris Nolan ever had a dream? I mean, I get that while you're dreaming everything seems normal, but when displaying dreams for your audience's entertainment, try harder. I sometimes dream about riding an Ostrich to my job as a professional whiskey taster.
Sure, sure: Maybe Nolan decided that having all sorts of crazy dream imagery would make the film silly and confusing, and I do admit that crazy dream imagery would not have worked nearly as well as the gritty, reality-based dreams we traipsed through, in terms of telling a story. And sure, sure: Maybe Nolan is a smarty pants who was making a meta comment about how we, the audience, enter a dream state when we watch films and, as stated, you never notice anything odd about the dream while you're in it. Clever ideas, both, but I reject them. Because if you consider that the entire film is one long dream of Cobb's, then instead of several rather dull, plodding dreams, we have one big dream that's every bit as unsettling and chaotic as a dream ought to be.
Each individual dream is kind of dull: You have static, not very imaginative city settings. Aside from Ariadne's experimental phase, for which she gets stabbed in the belly, nothing particularly amazing happens. The whole thing might as well be a crazier-than-usual episode of Law and Order, visually speaking. Ah, but put them all together as one dream, and goddamn, bring the crazy. You jump from location to location. There are no establishing shots to let you know where you are. People are always right where you need them to be. You constantly slip from timeline to timeline. Old memories invade at random moments. People echo each other's words. There is no structure, rhyme, or reason. It's raining. You're inside. It's snowing.
It's all a dream. A dream Cobb lives in all the time.
Okay, I've spent far too much time thinking about this. If you think that the real goal of art is to generate discussion and argument, then Inception is a complete success, and deservedly so. I will likely wait a few years and then steal every good idea from this movie and rework it into one of my own stories. Take that, Nolan!