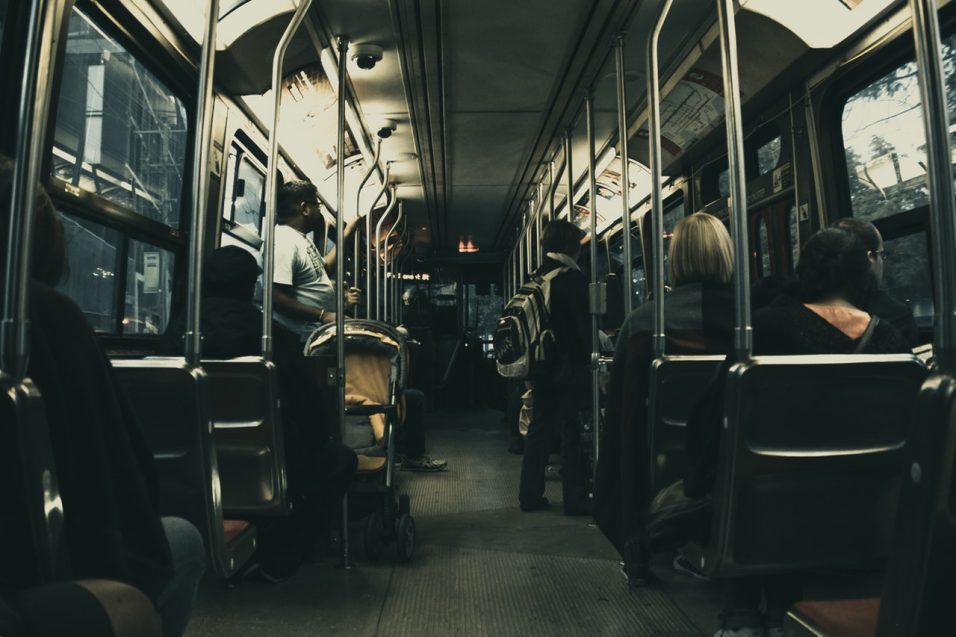 I've been saying something along the lines of I am hella old and don't get out much any more since 2005 or so, and it remains true. The other day, for example, The Duchess and I met our friend Ken for dinner, and Ken made a hurtful remark about luring me out of the house with the promise of cocktails and culinary delights because I never want to go anywhere or do anything or see anybody.
I said hurtful. These comments were, of course, true. I do regard just about any plan that involves me leaving my home as highly suspect and very likely a terrible mistake that will end with me being chased by cannibal clowns or something, and it's true that the last 50 times Ken invited me to a concert or something I've reacted like he just asked me to donate a kidney. How do I know this? Because I also just came across an essay originally published in the Summer 2012 issue of The Inner Swine, in which I more or less repeat my sentiments above. That was six fucking years ago and I was already a curmudgeonly asshole. How do people stand me? Don't answer that.
Anyways, here's the essay. Enjoy!
The Last Concert I Went To: The Joy Formidable in New York City
I DON'T GET out much anymore, as I am old and may break a hip. Or, actually, I am lazy, and the idea of trying to remain hip and connected to pop culture beyond fondling my remote control just seems so … extremely exhausting.
Besides, here at the Somers Bunker I have Internet and booze and trained animals to fetch me drinks and books. What more do I need?
Some of my friends still enjoy life, however, and thus I occasionally get an invite to a concert or something. TIS Security Chief Ken West often surfaces from his international missions, breaks into the house, and leaves coded messages written in shaving cream on the bathroom mirror. These messages always decode to an invitation to a concert or film or other social function. Every fifth one or so I accept, without paying attention to what I've agreed with, because otherwise I'd never actually see Ken and the property damage would be in vain.
Most recently, I agreed to attend a Joy Formidable concert with Ken. I'd heard a few songs, I was drunk when he asked me, and so it went into the books. Along the way he also invited a guy we went to high school with, a man I had not seen or spoken to in 23 years. And I did not exactly have lots of conversations with him in high school, either. This pushed my antisocial and misanthropic tendencies to their breaking point, but I still went. Such is Ken's power.
THE ROLLING VOMITORIUM
On the day of the concert, once I had woken up, remembered what day it was, and put on some pants, I was determined not to shame Ken the way I usually do, staggering in to things hours late, confused and shouting. So I took my time, groomed a bit, checked the bus schedule, and made a coherent plan with him to meet for dinner at 6:30 in Manhattan. I actually got on a 5:45pm bus, feeling smug and masterful. I was an adult in charge of his life, heading out for an urbane evening of music and dining.
At 5:55pm, a few blocks later, Vomit Girl boarded the bus. No one knew who she was, as she was not wearing her spandex superhero costume. No one noticed her as she fell into a seat near the front and appeared to nap.
A few minutes later, on our approach to the Lincoln Tunnel, Vomit Girl roused herself to the point of sitting up slightly, opening her mouth, and vomiting all over herself, the seats around her, and one unlucky fellow who happened to be sitting near her. Then, her mission completed, Vomit Girl snuggled into a semi-fetal position, pushed a strand of vomit-soaked hair out of her eyes, and went to sleep.
The rest of us passengers were concerned for Vomit Girl, and alerted the driver that a tsunami of vomit was sloshing its way along the floor towards him. He pulled over and radioed for EMS, and we proceeded to sit and wait.
When EMS arrived, Vomit Girl was annoyed, and insisted she was fine and just needed to get into New York. Having been extremely drunk on public transportation before, I sympathized with Vomit Girl. Once I rode a bus home from New York and spent the entire half hour ride white-knuckled in my seat, fighting the urge to throw up all over every one of those bastards. The sheer force of will required to remain watertight the whole ride into Jersey City remains one of my proudest achievements, and like a true hero the people I saved will never even know they were in danger.
Also like a true hero, I got off at the first stop and went to my Mom's house to ask her, politely, if I could throw up in her bathroom.
But I digress.
The EMS guys treated Vomit Girl like a dirty bomb. They wore protective clothing and insisted she be removed to the hospital. Which was a good idea, I admit, but I was still rooting for Vomit Girl to win and be taken home. I mean, when I'm sick drunk all I want to do is go home, throw up, take a shower, and shiver in shame until the next morning when I will likely have a cheeseburger for breakfast. Of course, I also understand the EMS guys' position, which was more concerned with this girl dying of alcohol poisoning after they'd examined her.
They finally managed to carry her off the bus, and everyone thought the adventure was over and if we just avoided that quadrant of the seating we'd be in Manhattan in ten minutes. However, the EMS team came back on board to clean up the area. Which was simultaneously impressive and annoying. I mean, Jesus, if we treated every drunk's vomit like the Andromeda Strain, I'd have to live my entire life in a Virus Suit. True story.
Then ensued a discussion about whether it was safe for us to remain on the bus for the ten minutes it would take to deliver us to the Port Authority in New York. Seriously. Because some drunk girl had bonked on the bus. This is why I usually follow a strict No Involvement With The Outside World policy, and stay home, wearing tissue boxes as shoes and shouting at people from an upper-story window.
INSIDE THE GREEN ROOM
We were eventually allowed to continue on in the Plague Bus, although I suspect our faces were secretly scanned and transmitted to the CDC just in case we turned out to be a collective Patients Zero. I arrived at The Shake Shack just as Ken and John were leaving, so all I got for dinner was the vague smell of delicious burgers and fries. To be fair they offered to sit and stare at walls while I waited on the immense line, but I said I'd just grab a slice of pizza on the way to the venue.
We saw two pizza places on our way; One was a tiny healthcode violation that seemed to be offering pure Salmonella on each slice, and the next was a too-bright flourescents-on-white box staffed by grinning men who appeared to understand pizza only phonetically. I'd only just survived a brush with The Plague via Drunk Vomiting Girl on Bus, so I was being especially careful with my health.
John, the guy I hadn't seen, spoken to, or thought about in twenty-three years, knew a divey bar nearby called The Green Room, so we went there for some shockingly overpriced whiskey and non-shockingly divey atmosphere. Whenever a bartender looks confused when you order Wild Turkey, and then looks even more confused when you use the technical term neat instead of just saying no fucking ice goddammit, you know you are in for a humorous ride down the Fail Highway. Throw in a pool table far too large for the space so that everyone was jamming the cues into the walls, a digital jukebox that kept a steady image of Lana Del Rey staring at us hypnotically the entire time, and the vague smell of nachos even though the place didn't sport a menu, and you have an almost perfect weirdness quotient.
We hung around for two rounds, and then headed for the show. By this point I was getting that lightheaded feeling you get when you haven't eaten all day but have spent the last few hours drinking whiskey like tomorrow's Prohibition. At the bar I noticed they were actually selling pretzels, and it seemed like a good idea to eat one, probably because I'd been drinking whiskey on an empty stomach again, which is usually the beginning of all my gastrointestinal misadventures. You'd think there'd be a lesson in there somewhere for me, but you would be: Wrong. I am unteachable.
The thing I received in exchange for some currency was pretzel-shaped. It was not, however, pretzel-flavored. It had the texture of drywall and the moment I bit off half of it I thought to myself, well, here we go, this is how we die, this is the End of Jeff, choked to death on a pretzel-like object in a seedy club in Manhattan standing next to a man he hadn't seen or thought of or spoken to in twenty-three years.
Whiskey, as usual, saved me, as I was able to wash down the drywall with a good slug of Bushmills, and all was well. The Joy Formidable took the stage, and we moved into the crowd to watch.
The band was okay. Live, The Joy Formidable's songs blur into one single chord, droned at you while the pixie-ish blonde lead singer leaps about the stage and the drummer dons a lobster costume – all good fun, but I doubt I could pick out which songs they played. Then again, I am old and my ears are shit, so who knows? Someday when The Joy Formidable is the soundtrack to The Singularity people may have 3-28-12 tatted on their backs and ask everyone where they were when the Greatest Concert Ever was played, and I will burn with shame.
Doubt it, though.
When I was a youth, my concerts were fraught with drama. I lost pairs of glasses, got my nose broken, got lost in Alphabet City, met underage girls who stalked me – those sorts of things. That night, however, the band finished, the lights came up, and twenty minutes later I was being driven through the Lincoln Tunnel, dozing off. Sure, I'm older. Possibly smarter. Certainly less likely to puke all over myself on a bus. I'm still trying to figure out if this is a tragedy or not.