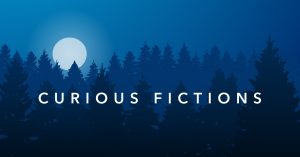 Hey all—I was invited to join Curious Fictions, which is a site where authors post their (previously published) short stories. The stories are free to read, but you are also free to subscribe to an author (say, me!) for a few bucks a month. Sort of like Patreon, but without the constant updating, and limited to published stories.
I like this because I have a bunch of stories published over the years that are now essentially out of print or unavailable, so having a place to post them where anyone interested can read them is great. And if a few folks (for example, you!) decide to throw me a few bucks in exchange, that'd be fine.
I've got a couple of stories up right now (Glad & Big, The Script, and Charlie O'Brien Lights a Dramatic Cigarette). If there's a little interest from folks, I'll be adding more stories in the coming months. In the mean time, let me know what you think!