Well, we're back from our trip to Texas, where, aside from drinking a bit of whiskey with in-laws and exchanging gifts, we actually acquired a stray kitten: Meet Spartacus.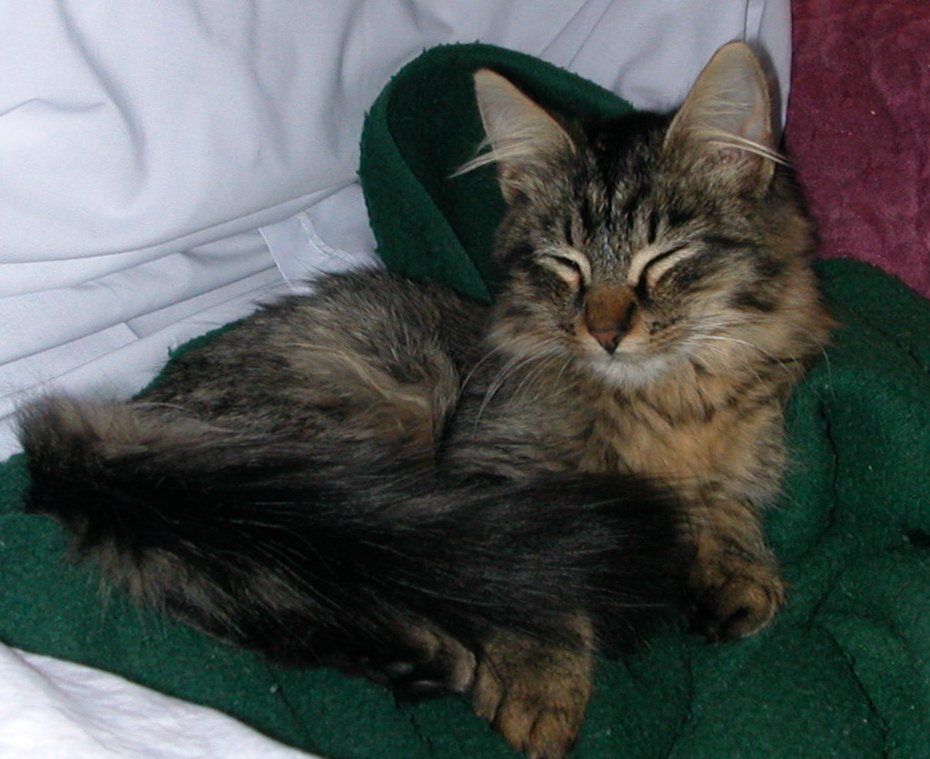 Yes, I am aware of the insanity of taking in a kitten in Texas and then flying him all the way home. Sparky here followed us into our hotel room and made himself at home, and is such a little sparkplug we couldn't leave him behind. We are sad, softheaded people, it's true. Our other cats hate us, naturally.
Now, business: Bookgasm's Bruce Grossman named The Electric Church to his list of "10 best crime novels of 2007"! That simply rocks, bubba.
My agent told me to think of TEC as a thriller early on, but it took me a while to believe her. It's got cyborgs, fer crissakes, can it really be described as anything but sci-fi? Apparently my agent is not crazy, as previously supposed. Carry on.
Hope everyone had an enjoyable holiday, whatever it was. If you didn't fly any kittens cross-country, you're missing out, man.
J