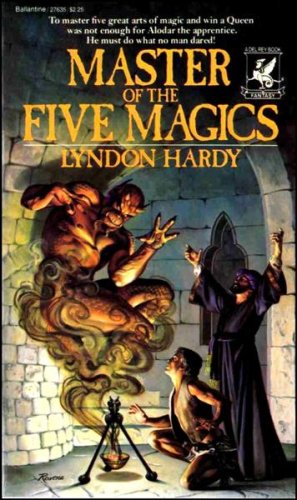 Kids, I'm a guy who has a lot of random thoughts on a daily basis. Most of these thoughts aren't worth indulging; ask my wife The Duchess about it and she'll launch into a lengthy tale about how I am always suggesting we train our four cats to do circus tricks and then travel the country in a van giving performances, eventually ending up America's Got Talent and winning it all! So you see I've learned over time to ignore most of the things I think of. I could follow the route a lot of people have chosen and tweet my random thoughts, but I suspect that would just erode whatever reputation I still have.
Recently, though, I've been thinking about all the books I own. I own a lot of books. A lot. Maybe it's not a record or anything, but I've got a house full of books. I never throw a book away, so I have what amounts to a record of every book I've ever read. I even have novels bought for college classes. I have everything. So sometimes I walk around the house inspecting the dusty bookshelves and pondering the books I've read. Not the important, classic ones, or even the ones that changed my life. No, I contemplate the forgotten ones. Ones I read when I was 14 and haven't touched since. Ones I read and literally cannot remember anything about. Books by authors who have disappeared off the face of history.
I suppose part of it is morbid fascination: I am now an author of mass market paperbacks, so trolling my cache of MM paperbacks that are now completely forgotten is … morbidly fascinating.
Anyways, I thought I'd start writing about some of these forgotten books. I won't re-read them; part of what I'll write about is whether or not the book made sufficient impression on me to still remember decades later. These will mostly concern SF/F novels from the 1980s, actually, which was when I was reading at a pace of about two books a week and just consuming mass market fiction like crack. When I hit college I slowed down, got all fancy, and started reading classics.
Our first book will be Lyndon Hardy's Master of the Five Magics. More accurately, it'll be the trilogy Hardy wrote, including the sequel Secret of the Sixth Magic and the finale Riddle of the Seven Realms.
Now, the point of these Ancient Book Reviews will not be an in-depth analysis, but rather whether I remember anything at all about them. That's what I find interesting here. 25 years ago I was willing to part with what was then a significant percentage of my cash flow in order to buy these books. I then read them and kept them, hauling from apartment to apartment to house, and still have them. Do I actually remember anything?
What I remember about Master of the Five Magics to this day is the system of magic Hardy created. It's strikingly elegant. Hardy imagines Five types of magic, each with its own guild, its own rules, and its own paraphernalia: Thaumaturgy, Alchemy, Magic, Sorcery, and Wizardry. What makes the system memorable is that each discipline has its own set of rules. For example, the rules for Wizardry, which is the magical discipline concerned with summoning demons, are The Law of Ubiquity (Flame permeates all) and The Law of Dichotomy (Dominance or submission). In other words, you can summon demons through fire (fires built from different fuels will summon different or more powerful demons) and once a demon is summoned, the Wizard must either dominate the demon's will , or be dominated instead. Simple and elegant.
Twenty-five years after reading the books, I still remember that system of magic even though a lot of the plot and character details have left my memory. Of course, the books are right upstairs and I could re-read them any time I want, and I just might, someday. Right now though, the interesting part is what I remember.
The other aspect of the books that I do recall is the basic structure of the plot: The main character keeps apprenticing in the different magical disciplines but keeps having to leave one and move on to another without achieving any sort of renown – but by the end of the book, he's the only person in the world who has studied all five magical disciplines, making him one of the most powerful people in history, the Archimage. The progression of the story is subtle enough (if I'm remembering correctly) that this makes sense even though the protagonist's powerlessness in the world is established in the beginning.
Considering how poor my memory is, that ain't bad. I mean, I can't tell you what I did yesterday, much less what I did 25 years ago, so remembering anything about a book two-and-a-half decades later is pretty impressive. I don't think Lyndon Hardy ever published another novel, which is a shame; if anyone knows of more Hardy novels out there, send me a note!