Welp, went to Ramsey, NJ last night and had a great time reading and talking with the Science Fiction Society of Northern New Jersey. They're a great group – interesting folks who asked really great questions, and I think my stumbling shtick went over well. Working on video of the event; for now here're some photos:
Me reading fromThe Eternal Prison: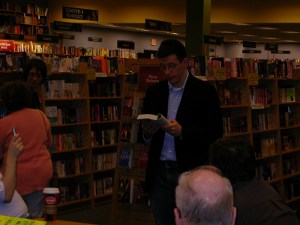 Me signing some books: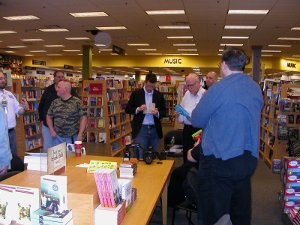 My heartfelt thanks go out to Chris and Ann-Marie for the invitation and for organizing everything! A fuller description of the event to come, along with (hopefully) some video.