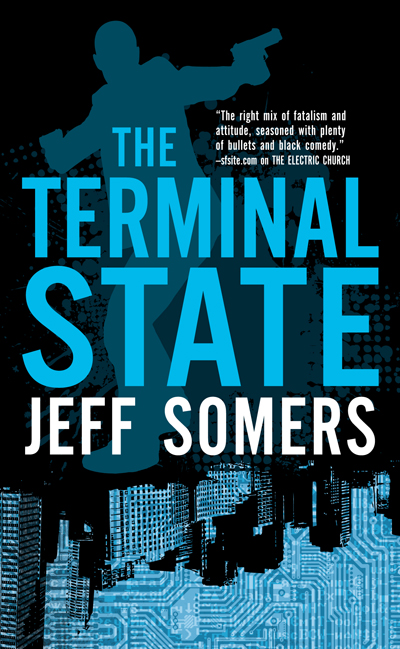 OKey-dokey, couple of announcements:
1. The oh-ficial site for Avery Cates #4, The Terminal State (on sale 7/27/10) is live! Check it out. Let me know what you think.
2. This means we've picked our winners for the Voice-Acting Contest. I got a lot of entries, and many were really, really well done. hearing your own words so passionately read back to you is pretty amazing, and I thank everyone who took the time to submit a recording to me. I hope you had fun making the files, because I had a great time listening to them! Sadly, I only needed four winners, and I have them:
Patty Blount is the voice of Mara
Tyrel Devlin is the voice of Wa Belling
Ben Linford is the voice of The Poet
Jeffrey Lamar is the voice of Canny Orel
Where can you hear these lovely voices? On the videos embedded in the new site, of course. You might have to look for them …
Pass the word, and all feedback on the site welcomed.