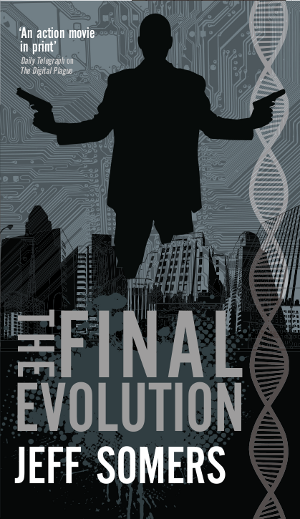 Well, The Final Evolution has been out for a week or so, and we're getting our first reviews in.
First, a five-star review from Jason Falter:
"Suffice it to say that this is the perfect ending to a thrilling series. You get an ending that fits the character completely and does not disappoint."
Then, a nice write up from Life Is Short Read Fast:
"It's the kind of ending that crawls into your head and leaves you questioning what just happened, like did you miss something, when you know full and well you didn't. I love stories that don't have that happy story ending, but instead stay true to the tale and the characters."
You know what I say to those kinds of reviews: Huzzah!